Abu Bakr Shawky has carved his name among great filmmakers with his first long-feature, Yomeddine. This humanistic symphony has portrayed the struggle which leper patients live on daily basis, without presenting it in a distantly documentary form or rather a dark, self-pity history. For that, the film has toured internationally, having been screened and awarded notably with a special participation at the main competition of the Cannes Film Festival in 2018 and a Francois Chalais Award for humanitarian films. The film was pre-selected as Egypt's representation at the 91st Academy Awards. In the light of the film's re-screening during D-CAF in a fundraising event, the press team has discussed with the filmmaker the film, the notion of tolerance, as well as the workshop that he's giving among other things.
Q: At D-CAF, Yomeddine has been screened in a fundraising event, in this respect, do you believe that films can change the world?
I don't think they can change the world in a massive way. They might change individuals. A Person can be moved or changed by a film, but not the all the masses at once. Films do not have this magical power. I think changing an individual is good enough as a start.
Q: In Yomeddine, you have shed the light on the stigma that leper patients and/or survivors suffer from, how far have we become difference-intolerant in today's world?
There has been always some intolerance; but if we look at today's western world, it's turning in a frightening way towards more hatred and rejection. We have lost our capacity to tolerate each other. The best way to combat that is to start again to empathize with each other.
Q: Yomeddine is the development of an earlier documentary in which you have focused on the leprosy colony; do you feel that the film has left an impact on Rady (the film's protagonist) and the rest of leper patients (changed their lives), apart from the worldly media attention?
I hope that it had changed their lives. Many people had no idea about leprosy before and they started to be more aware of it after watching the film.
Q: Samuel Beckett has once said "you're on earth, there is no cure for that," and the dwarfed man has said almost the same meaning, would disabled individuals would eternally be confined into marginalization in this world, or there can be something done?
I hope so. What we need is a massive restructuring, educational re-understanding of marginalized people. For that, we need to revamp education. I am not talking about formal education; I am talking about how parents should teach their children that it's ok to be different, you know, and that marginalized people are not dangerous or should not be feared of.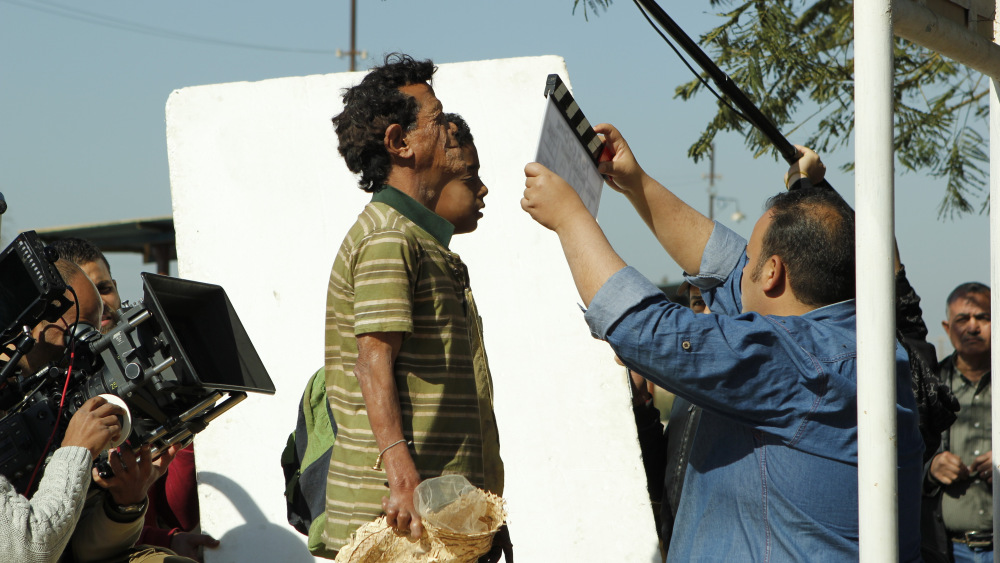 Q: There is this train scene where Rady is being beaten until he shouted in rage "I am a human being," how have you prepared him for this scene? To what extent this scene was a turning point?
You know what, at that moment; Rady would not need so much preparation. We have shot this scene at the last day of shooting and we were so prepared already because he has been already got used to the whole process and really at some point, it really comes from the heart, especially when the audience see how he's pushed by people, the feeling of pity comes from that. The preparation just comes from our month-long work together, and that point, he was already ready for it.
Actually, it's a turning point for the character, moving from being a friendly, and sort of naïve to a more conscious individual about the cruelty of the world. This is actually the climax where he becomes more cynical, aggressive.
Q: Who were the filmmakers that have influenced you?
There are a lot; some of them are visual filmmakers, others are more into storytelling. I have been always fascinated by the Coen Brothers since I was child. They mixed comedy with drama in a brilliant way, so you end up laughing while you don't know why. David Lynch as well is another influence. I am as admired by the filmmaker as by his persona.
There is also this Romanian filmmaker, Cristian Mungiu, who did a film called 4 Months, Three Weeks, Two Days who's a very strong influence for me; in the way the way he shots the film, the way he visualizes certain details.
Q: You are giving a basics of writing & directing workshop, what tips you would be giving for aspiring young filmmakers in order to have a distinct artistic identity?
I am not really sure if there is a brief answer for that. I think generally, it's complicated because if we follow the traditional advice of "do what you are passionate about," you might get trapped in a film project for 20 years that would never see light. Maybe, the solution would be to start looking for another project. If you really believe in something, continue in it.
Q: Are there any upcoming projects after Yomeddine?
I am working on a bunch of things, but I am mainly working on a family biopic that is set between Egypt and Austria in the 1970s.