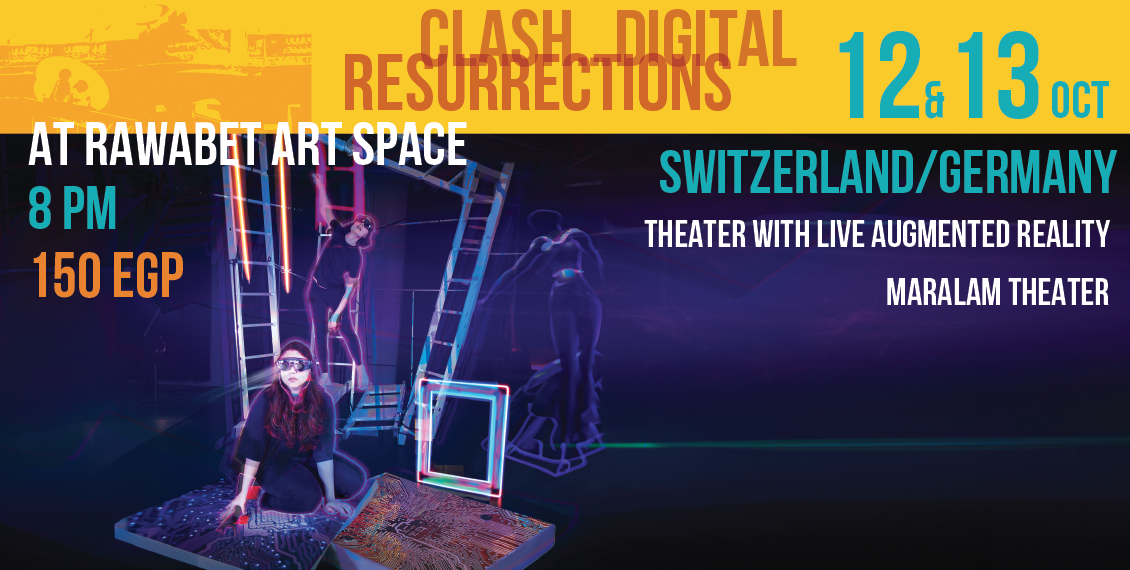 Two young women from different worlds meet in a mysterious room, where anything is possible. In this magical setting, powerful women of decades and millenia past gradually appear to our protagonists: Egyptian pharaoh Hatshepsut, U.S. first lady Jacky Onassis Kennedy, and French warrior Joan of Arc. The encounters lead to reflections on patriarchy, power, war and love, and the question of whether there is any hope for a more just world.
Co-written by Swiss/Austrian writer Irina Kastrinidis and Egyptian writer Nora Amin, CLASH… Digital Resurrections takes a unique approach to the exploration of women's issues, the patriarchy and social boundaries throughout history.
The play uses augmented reality technology to create an immersive experience for its audience. In so doing, it raises questions about the possibilities and limitations of digital resurrection of the deceased. Can we bring loved ones back from death, overcome farewells, and find comfort? At least digitally? The two protagonists, beautifully embodied by actors Meret Bodamer and Hadeer Moustafa, confront these questions alongside throughout the performance.
CLASH… Digital Resurrections is co-produced by MARALAM Theatre, based in Zurich, Switzerland; and Boat People Projekt, based in Gottingen, Germany. Both are independent theatres seeking cross-cultural cooperation with respect for diversity, and favour interactive formats in their productions.