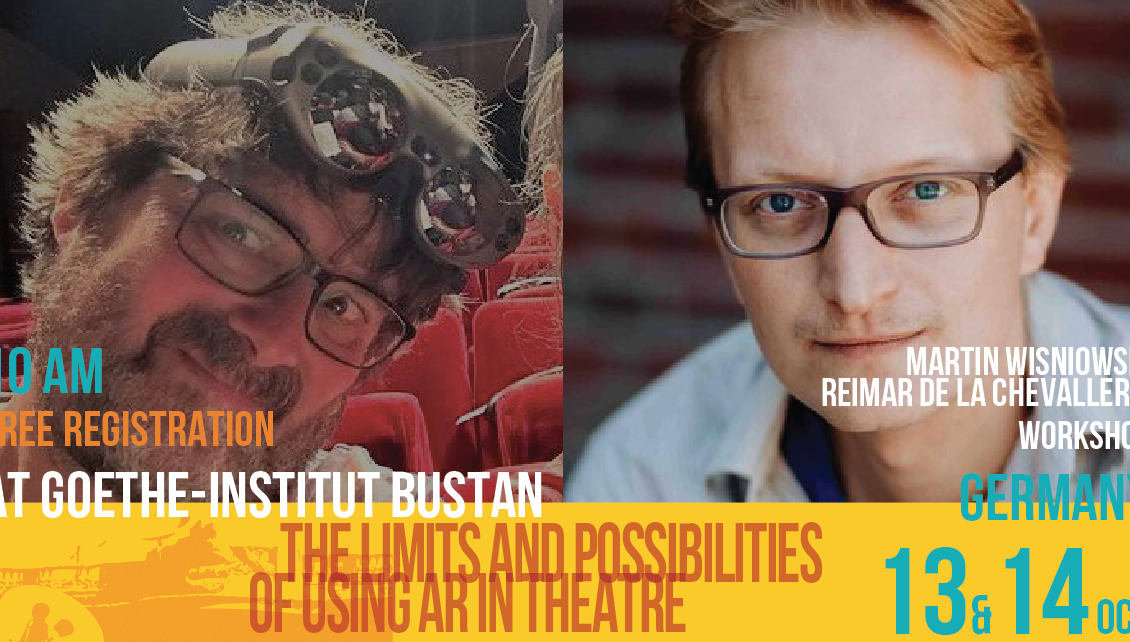 How can augmented reality (AR) technology be used to invent new forms of theatre and make them accessible to new audiences? Can language barriers be broken down with the help of AR technology ? How much do digital space and digital tools influence art? What forms of theatre are conceivable in the future?
In this workshop entitled The Limits and Possibilities of Using AR in Theatre, theatre maker Reimar de la Chevallerie, artist and programmer Martin Wisniowski, and thirty participants will endeavour to bring answers to the above questions.
Using the staging of CLASH… Digital Resurrections as a starting point, the workshop aims to spark discussion and exchange between Chevallerie and the participants about the limits and possibilities of AR in the performing arts, and the importance of digital transformation for the future of this field. The workshop also aims to promote networking between artists interested in digital and experimental theatre forms in an international context.
Additionally, participants will complete a hands-on workshop in coding, step by step, under Wisniowski's supervision. These insights will lay the foundation for a discussion about working methods, chances, and limits of dealing with augmented reality (AR) technology in the performing arts.